Video Splitter/Video Distributor/Video Distribution Amplifier
Model:
Categories: Video Distributor&Multiplexer
Description: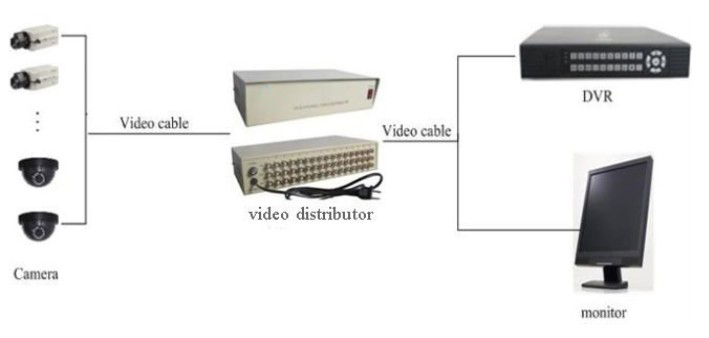 Video Splitter(Video Distributor)/Video Distribution Amplifier-2 Input, 8 Output
Details
Waterproof Distribution Box Size: (without the height of the pad)
320(L)x 170(W)x 44(H)mm
*2-ch in / 8-ch out.
* Broadcast quality.
* Adopting standard video chips.
* Interference suppression.
* Signal self correcting.
* Multiple input, output circuit protection
* Antistatic and surge protection.
* High quality BNC connector.
* Attenuating the outside signals automatically.
* Standard 1U chassis.
* Complete isolation for every single channel.
There are 9 models for your option, please kindly contact us for details.